Experience Lutron Luxury
We believe the right light is a critical building block, and the first step for enriching every moment within your home.
Let us show you how with Lutron lighting and shade solutions – which are easy to add to a new or existing home.
Beautiful Light. Intelligent Blinds. Powerful Controls – All working harmoniously.
Home as a sanctuary:
Intelligent Lighting
The Perfect Ambiance
Create the perfect atmosphere for entertaining friends with light, blind, and audio control at your fingertips, or watch your favourite movie without glare.
Conveniently close blinds and turn lights off from the press of a button.
The benefits of a tailored lighting solution.
Unwind Or Get Ready
Enjoy your night or morning routine in the perfect light. Allow your eyes to relax in the evening and gradually adjust in the morning. Control the lights in your bathroom without opening the door, or using an inconvenient pullcord.
With a sensor, lights automatically turn off after you leave the room. That way, you'll never have to worry about accidentally leaving them on.
Rest Assured
Use the Goodnight button to turn lights off and lower blinds in other rooms of your home, from the comfort of your bed. Hear a noise in the night? Turn hallway lights on and raise living room blinds with the Alert button. And if you're a night owl but your partner isn't, use the Pico wireless remote for individual control of the lamp on your side of the bed.
Saving Energy Without Sacrifice
Every time you dim the lights you save energy.
Dimming by 25%, for example, saves 20% energy. Dim more and you'll save even more.
At A Glance
Transforming the experience of light
Premium light sources with industry best LED dimming
Personalised control
Seamless integration for the best in home automation
Exceptional aesthetics and finish options
Elegant Blinds
Automated Blinds
Automated blinds are great for any room in your home, including areas with hard to reach windows. They provide privacy when you need it and keep the sun out or let it in, so your heating system doesn't have to work as hard. Lutron automated blinds move quietly, in unison, and are available in five styles with an extensive selection of fabrics.
The benefits of effortless privacy.
Save Energy
Utilise your shading system to save additional energy beyond the routine use of blinds. "Winter warm" opens the blinds, taking advantage of sunlight warming a southern façade. "Summer cool" does the opposite by lowering blinds and blocking solar heat gain, thereby reducing your cooling costs. In addition, Lutron shading fabrics are made from sustainable materials for complete environmental and energy savings.
Elegance & Ambiance
Lutron controls are designed to look and work beautifully. Stylish control and fabric options coupled with innovative technology elegantly transition a space to create the right amount of light for any activity. Blinds align precisely within 1/16 in (1.6 mm) of each other for a balanced, beautiful look to a row of windows.
Convenience
Managing daylight is not restricted to a single wall station in your home. Shading systems can be controlled using a myriad of keypads, IR remote controls, wireless tabletop controls, or set to an astronomic time clock for automatic adjustment of blinds.
Safety & Security
Utilise a whole-home shading system for simultaneous control of all blinds. By setting a pre-determined scene for "Away", simply select this button when leaving to close all blinds and restrict the view inside your home.
Reduce Glare & Protect Furnishings
Lutron shading systems diffuse light and prevent glare from washing out a computer or television screen. Shading systems also protect furniture, fine art, rugs, and even wood surfaces, from the sun's damaging UV rays. Stay cool in the summer and warm in the winter by using shading systems to deflect or harness solar heat.
At A Glance
Refined daylight control
Roller, Roman, Wooden, Curtain Track
Intelligent shading systems
Fabrics based on Design, Daylight, Glare and View
Ultimate convenience and security
Battery and powered solutions
AMBIANCE

CONVENIENCE

TAILORED

ELEGANCE
CUSTOMER TESTIMONIALS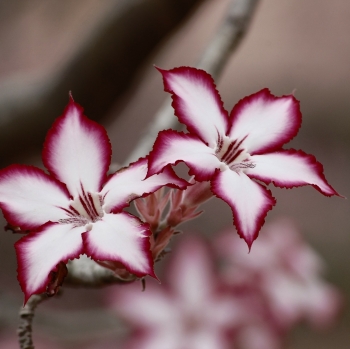 Alex's knowledge is second to none. Added to this, his attention to detail, enthusiasm and all round service mean you know you're in safe hands when it comes to all things tech. Our challenge was that we were looking to change our home lighting system, and speaking to Alex, his expert advice and recommendations were thorough, focused and tailored to our every wish. We chose the Lutron system, and have never looked back. It was installed without any fuss, was extremely costs effective and has added the wow factor to our home.

The Lutron lighting was the part of our overall AV installation which we undervalued the power of until it was up and running, it is now considered the most impressive and best part of our setup which we love to use every day.
Intuitive Controls
Technology Personified
Control no matter where you are, home or away. The power to transform any space with light is now yours, at the touch of a button. Control the light and blind levels in a single room or throughout your whole home using a hand-held remote, wall-mounted keypad, tabletop control, and your smart device.
The benefits of simple tech.
Integration & Home Automation
Seamlessly integrate technology into your home. Lutron light control systems can combine with audio, video, security, and HVAC. From simple incorporation with a single system to sophisticated high-level integration, Lutron designs its controls to work reliably and intuitively with other systems in your home.
Energy Savings
Whole-home systems make it easy to dim the lights throughout your home to create ambience and save energy with wireless controls. Install discreet occupancy/vacancy sensors to ensure lights are turned off when rooms are unoccupied.
Safety & Security
Enjoy the safety and security of advanced wireless lighting control. Create a safe path of light to, through, and around your home. Connect your security system to your lighting system for an added level of assurance. Add automated blinds to create privacy or protect valuable furnishings.
Pathway Lighting
Create safe navigation through your home. No need to walk from room to room to control each light. Press a button to illuminate a pathway from your bedroom to move easily and safely throughout your home at night.
Multi-room Control
Customise areas of your home to meet your needs. Make the most of an open floor plan or master suite with Lutron wireless controls. Whether you want seamless transitions from your kitchen to your dining and family room areas, or a master bed and bath that is a relaxing retreat, wireless control can make your lights more intuitive and personalised to your lifestyle.
Enhanced Convenience
Tabletop controls make life a lot easier. An "All Off" button at your bedside turns the lights in your home off with a single touch – no need to worry about leaving lights on or having to go back to check in the middle of the night. The "All On" button brings all the lights on at a single touch, brightly lighting every area.
"Away" and "Vacation" Mode
When you leave for the day, simply press "Away" and conveniently leave your home exactly as you like it – all lights off, all lights on, or anywhere in between. Program a "Vacation" scene to replay your daily routine – turning the lights on and off, raising and lowering the blinds – as if you were still home.
At A Glance
Curated metal finishes to complement any interior style
Range of button configurations
Performance, craftsmanship and style
Wireless and wired options
Aesthetic options for every project
Maintenance Free
World leading battery life
Integrates With Your Kit
Works with Sonos, Alexa, Google, Apple, Ring and Honeywell.
Smart Away Technology
The perfect solution to make it look like you are home.